The Faculty of Mathematics was established in 2007, and since then it has become the most successful place in Russia for attracting researchers and students in Mathematics. We offer undergraduate, Masters and PhD programmes in Mathematics. The Faculty actively collaborates with Steklov Mathematical Institute of the Russian Academy of Sciences, Kharkevich Institute for Information Transmission Problems and Lebedev Physical Institute of the Russian Academy of Sciences in Russia and numerous universities abroad.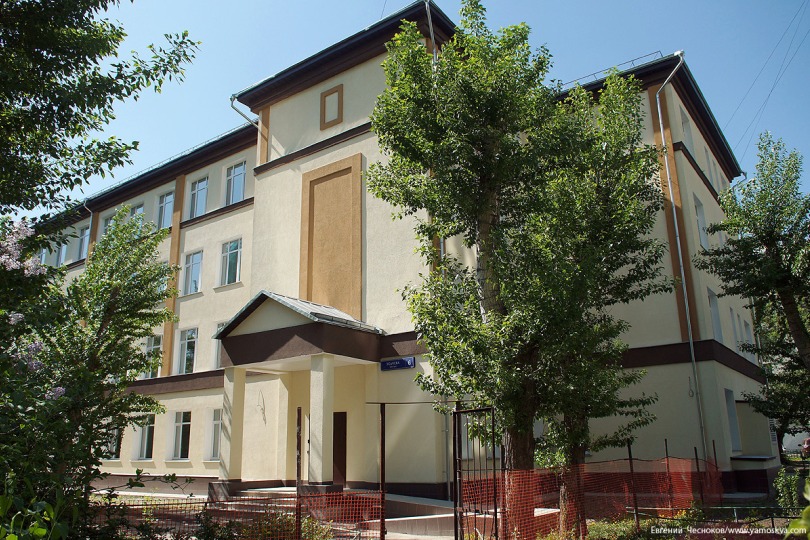 Faculty of Mathematics has moved. Our new address is 6 Usacheva Str., Moscow 119048.
Phone: +7 (495) 624-26-16.
Elizaveta Arzhakova, MA student at the HSE Faculty of Mathematics, shares her impressions of the semester she spent at École Normale Supérieure in Paris.
Doctoral programme candidates can send their portfolio to the doctoral school till May 10 .



The Faculty of Mathematics congratulates its students who have been recently admitted to PhD programs:

Alexandra Viktorova and Alexey Golota — to Stony Brook University, New York,
Yang Daodao — to Indiana University, Bloomington,
Rodion Deev — to New York University, Courant Institute of Mathematical Sciences,
Bogdan Zavyalov — to Stanford University,
Yakov Kononov — to Columbia University,
Dmitry Matveevsky and Mikhail Mironov — to Northeastern University
Grigori Papayanov — to Northwestern University
Arina Arkhipova, Lyalya Guseva and Artem Kalmykov — to Université de Genève, Faculté des Sciences, Section de Mathématiques,
Olga Trapeznikova — to ETH Zurich.
The Faculty of Mathematics at National Research University Higher School of Economics (HSE) in Moscow, Russia, invites applications for postdoctoral research positions in Pure Mathematics and Mathematical Physics.
A career in science and technology might sound appealing to the average Russian, but a recent survey showed that most Russians believe men are better suited for this line of work than women. The young women interviewed for this story, a mathematician and a programmer, are of a different opinion.
Nicholas Howell PhD student at University of Oregon gave an inteview on his visit to the Faculty of Mathematics of Higher School of Economics
The sixth issue of HERB dedicated to mathematics is now available. There are three sections in the issue. The first section is devoted to the analysis of mathematical education in the USSR and modern Russia, the second one features the career opportunities for those, who received mathematical education in Russia, and the third section describes the current situation with mathematics in universities.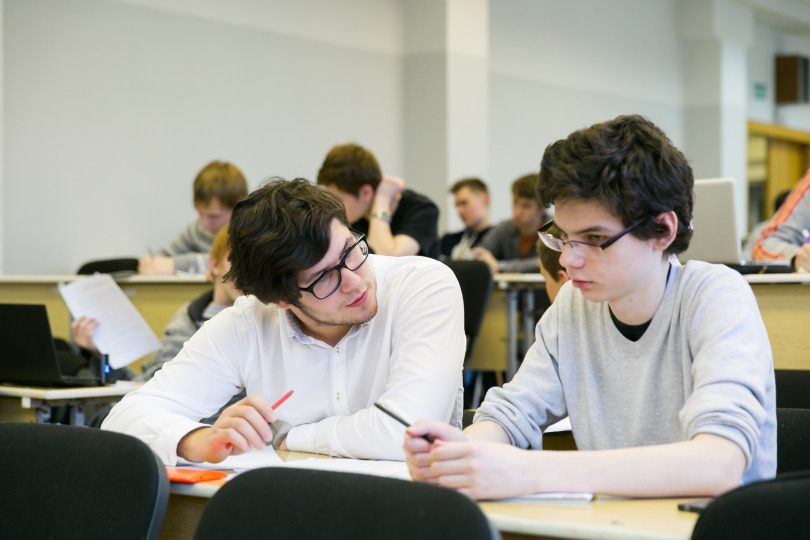 On February 4-8 of next year, the Faculty of Mathematics is hosting a Winter School at Voronovo, a special conference centre in the Moscow region with lodging and recreational facilities.
Polina Polunina, a 2012 graduate of HSE's undergraduate programme in Mathematics, took second place at the Summer Alphathon — a global competition in which students and recent graduates from leading universities create financial and mathematical models. The competition was held with the support of WorldQuant, an investment company.